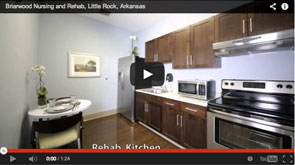 Welcome To Briarwood Rehabilitation
At Briarwood we are committed to providing the highest quality of patient care. Our qualified staff is here giving support for the tasks of day-to-day living, allowing for the enjoyment of more pleasant and carefree activities.
Start Your Career at Briarwood Rehabilitation, Apply Now!
break
Call Us Today
501.224.9000
Our caring staff are committed to building a supportive relationship that reinforces the dignity of every resident.